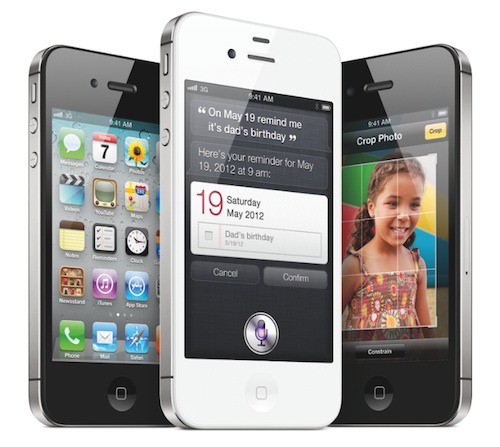 Excited?! semua rumours akan physical looks of iPhone 5 iPhone 4GS sudah terjawab. Apa yang menarik tentang iPhone 4GS
1. Advanced antenna – menutup kelemahan iPhone 4
"Apple also notes that it has completely redesigned the antenna system for the iPhone 4S, making the device the first phone to intelligently switch between antennas for sending and receiving. The iPhone 4S is a world phone supporting both GSM and CDMA technologies, and also supports HSDPA download speeds of up to 14.4 Mbps, twice that of the iPhone 4"
ini adalah berita baik untuk semua penggunan iPhone kerana masalah paling besar untuk iPhone adalah antenna. Jadi lepas ini tak de lagi masalah untuk menghantar dan menerima reception!tapi kalau anda duduk dalam hutan, tetap tak leh dapat reception!
2. Masa berbual dengan lebih panjang dalam 3G
"Talk time over 3G comes in at eight hours on the iPhone 4S, with the device also offering six hours of 3G browsing."
ok, good new jugak, kalau kita dengar lagu non stop.. batery tetap jugak habis..:P
3. Camera lebih advanced – refer the video!
well, bila nak sampai Malaysia. Saya rase akhir tahun kot… kaler tetap putih. Kalau Apple variasi kan lagi colour, lagi bagus kan…